Integrating intelligent equipment into an office conference hall soundproof room can greatly enhance the functionality, usability, and overall experience for meetings, presentations, and collaborative activities. Here are some examples of intelligent equipment that can be incorporated: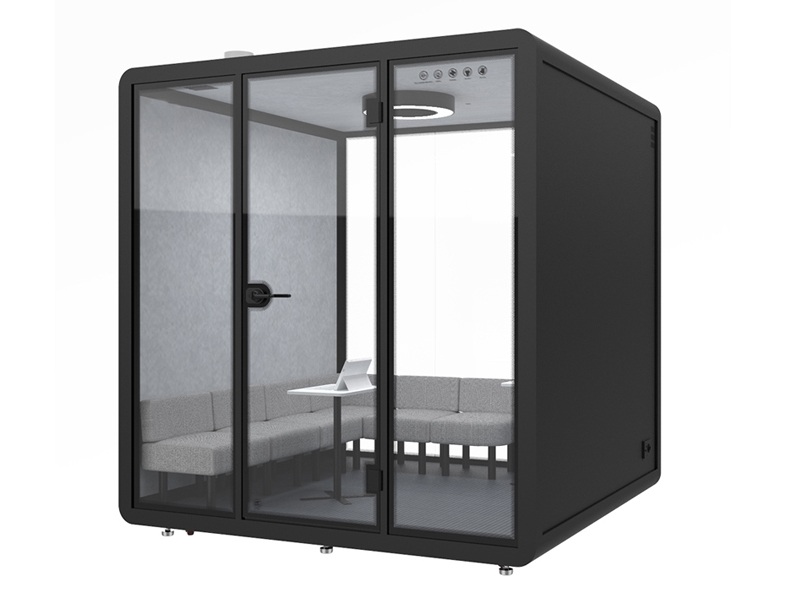 Audio and Video Conferencing Systems:
High-quality microphones and speakers for clear audio communication.
HD cameras and video conferencing systems for virtual meetings.
Echo cancellation and noise reduction technologies for optimal audio quality.
Interactive Displays and Whiteboards:
Interactive touchscreens for presentations, brainstorming, and collaborative work.
Digital whiteboards that allow participants to write and draw, with options for saving and sharing.
Automated Lighting Control:
Smart lighting systems that can be adjusted for different presentation modes.
Motion sensors to detect occupancy and adjust lighting levels accordingly.
Smart Window Treatments:
Motorized blinds or curtains that can be controlled to manage natural light and privacy.
Voice Control:
Integration with voice assistants for hands-free control of equipment and room settings.
Content Sharing and Wireless Presentation:
Wireless presentation systems that allow participants to share their screens seamlessly.
Screen mirroring and collaboration tools for multiple devices.
Room Scheduling and Management:
Touchscreen panels outside the room for scheduling and booking meetings.
Centralized control system for managing room reservations and configurations.
Video Wall Solutions:
Large video walls for impactful presentations and displaying visual content.
Integrated Control Systems:
Unified control systems that manage all equipment in the room, offering a user-friendly interface.
Video Recording and Streaming:
Equipment for recording meetings and presentations for later review or live streaming.
Acoustic Treatment and Sound Management:
Intelligent acoustic panels or diffusers that can be adjusted to optimize sound quality within the room.
Environmental Sensors:
Sensors that monitor room temperature, humidity, and air quality for optimal comfort.
Virtual Reality (VR) or Augmented Reality (AR):
VR or AR equipment for immersive presentations, training, or interactive experiences.
Data Analytics and Insights:
Systems that collect usage data to provide insights on room utilization and equipment performance.
Power Management:
Intelligent power outlets and power strips that can be controlled remotely.
Cybersecurity Measures:
Ensuring that all intelligent equipment is securely connected to the network and regularly updated to prevent security vulnerabilities.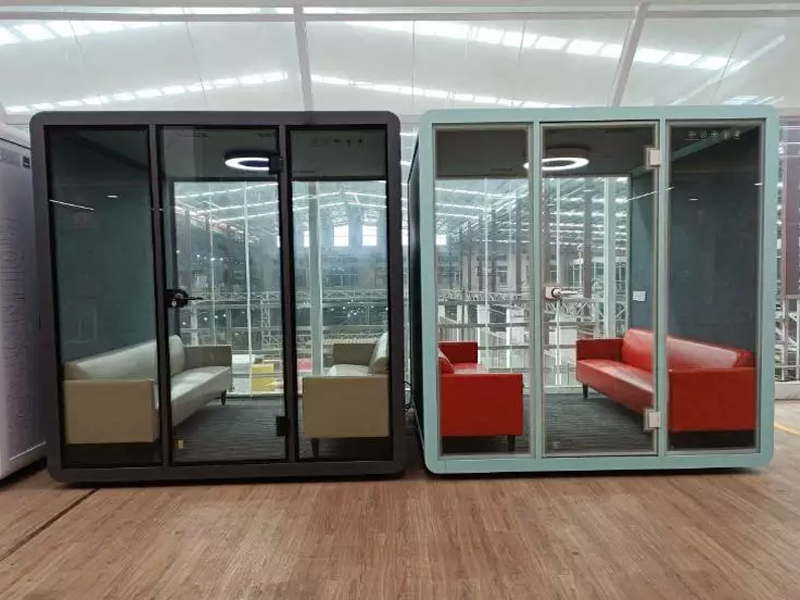 Integrating these intelligent equipment options into your office conference hall soundproof room can create a modern, efficient, and technologically advanced environment that enhances collaboration, communication, and productivity for all participants. Consulting with AV and technology experts can help you design a customized solution that meets your specific needs and goals.